Beier Radio Belle Chasse, LA, USA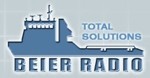 Beier Radio provides system integration of all essential equipment into one custom designed console that allows the vessel captain easy access to all controls needed for a safe and successful voyage. The console can be built to accommodate almost any equipment configuration, from DP systems, to monitors and controls for main and auxiliary engines, bow thrusters, alarm systems, firefighting, and many other user specified requirements. Our goal at Beier Radio is to provide you with the best marine electronics available. But we don't stop there. We also offer the best service and maintenance for your equipment in the industry.

unselect all/select all
You have 0 products selected
Beier IVCS 2000 dynamic positioning system
Send enquiry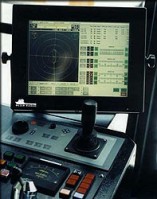 This fully integrated ABS Integrated Vessel Control System allows captains to hold position, DP, maneuver or dock through integration of the vessel's engines, rudders and thrusters with its gyro compass, wind system etc.